Your Polymer Clay Projects and Jewelry Will Stop Traffic

Discover easy polymer clay projects for making millefiori beads, metal clay, dolls, décor, wedding and homemade gifts that will have people stopping you and asking, 'Where did you get that?' And you'll be able to tell them, 'I made it!'
Now imagine running into that same person later who asks about your Sculpey creation. And you tell them that you don't have it anymore...you sold it!
So...do you secretly dream about being a prosperous polymer clayer?
Me too. The only difference between us is that for the past 10 years I've been collecting questions about how polymer artists actually do it. So come with me as we explore the artistic techniques as well as marketing and promoting tips to make us all prosperous polymer clayers.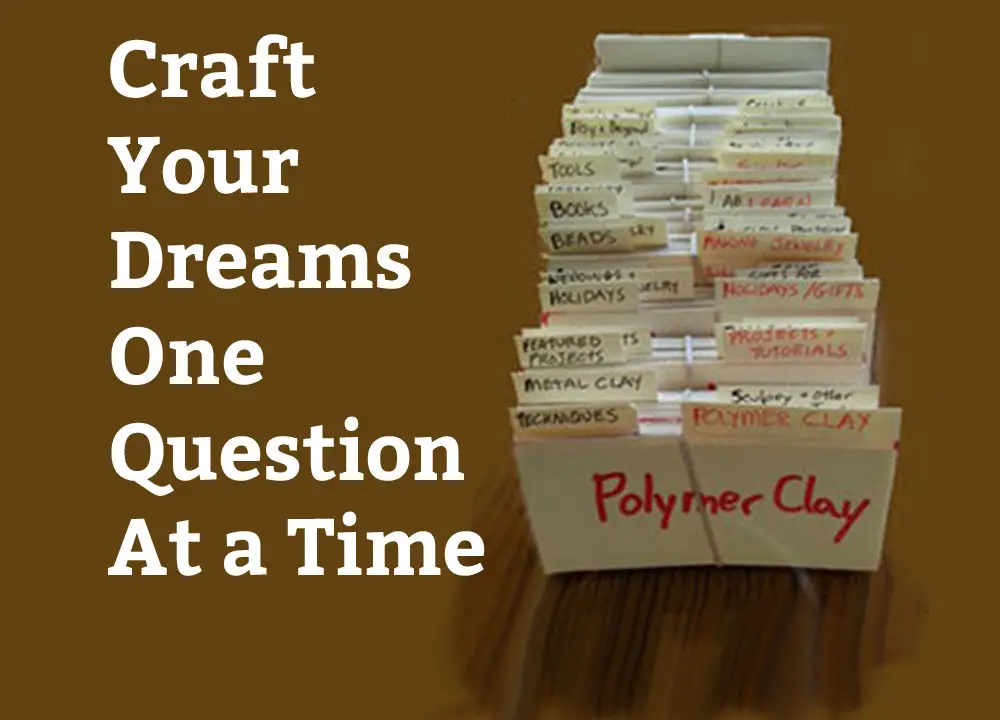 What Do Thriving Polymer Clay Artists Know That You Don't?
These are some of the big questions that I want answers for, don't you?
How to bake polymer clay without worrying that your toaster oven is burning that beautiful pendant that took you so long to make. 
Shortcuts to that professionally finished look using techniques like mokume gane, Skinner blend, clay sculpting and buffing (you'll find easy polymer clay tutorials here!). 
How to sell on Etsy and alternative ways of selling crafts online including creating your own artist gallery website and testing at local craft fairs.
Using free internet search tools to select the most in-demand craft projects (like personalized necklaces and charms). You'll know that you're making items that people love to give and get.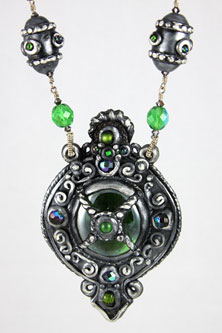 Turn one time buyers into loyal serial collectors of your art by starting with these types of miniature dollhouse furniture and accessories.
Which cheap home décor ideas will elevate rooms from just being furnished to uniquely designed living spaces.
Easy handmade gift ideas (that will be loved) for Christmas, Mom, Valentine's Day, birthdays and especially those hard to buy for men.
Where to get the best cheap art supplies, including Sculpey and Fimo clay, jewelry findings, pasta machines and ovens.
Which jewelry making classes will pay for themselves over and over in increased sales? And how to choose online art schools that won't rip you off.
Creative funding options like peer to peer lending can work for you. You don't have to go begging at a bank to get the money you need for classes or equipment. 
Creating multiple income streams with unique small business ideas. Go beyond selling jewelry with teaching, book publishing and more for greater prosperity and peace of mind!
How to develop super marketing and self promotional skills even if you're shy - because no one can love your art unless they see it first!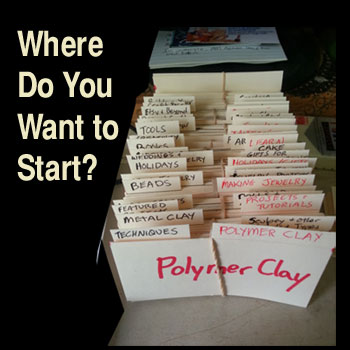 Join Me and Craft a More Fulfilling Life!
This site is about more than just making money. It's about making art that pleases you. Working on polymer projects has brought more joy into my life by changing how I look at ordinary items around me. It has also widened my circle of friends to extend across the globe. It can do the same for you.

It's scary to admit that I'm probably not the most qualified person to write this website. I'm not a polyclay professional...yet. And I'm humbled by the knowledge of artist friends who've been creating and teaching for decades.
But what I do bring to you is knowledge of website construction, online and offline marketing from 20 years in sales plus ten years of polymer experience. And most importantly....I've got a big box of the right questions.
Remember, You Aren't Alone...
Perhaps the most important thing that this website can give you is the knowledge that there's others like you. If you're reading this far, you're my kind of crazy!
So subscribe to email updates for this site and we can help each other. In addition to receiving concrete, proven ideas that successful artists use, you'll know that there's someone here who shares your belief that you can craft a more fulfilling, prosperous life by doing what you love with polymer clay.

| | |
| --- | --- |
| Click if we made you happy. No pressure...its just a 'like' - not a major commitment like marriage or switching clay brands ;) | |
---
What polymer clay information are you looking for? Need help? Ask here!