Spock's Craft Storage Solutions for Smart Polymer Clayers

Choosing safe craft storage solutions for polymer clay is easy with a few logical rules. Buy containers, boxes, cabinets or other craft furniture for your Fimo, Sculpey and Kato with confidence once you understand them.
For those in a hurry, click one of the links below to find quick answers. 
The Polymer Clay Storage Prime Directive!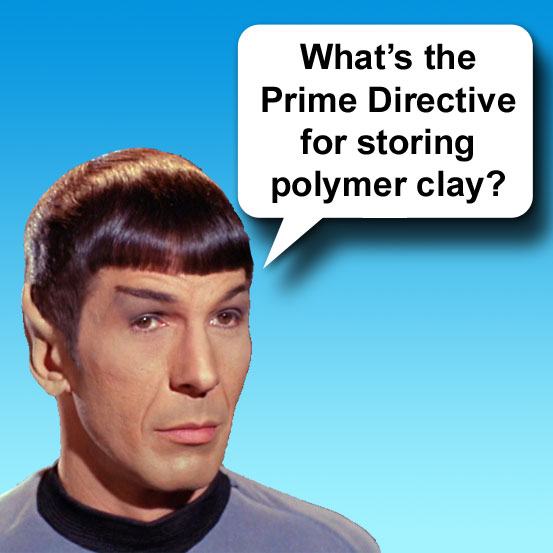 Use Non-Reactive Materials for Storing Raw Polymer 
Of course, the next obvious question is what reacts with raw polyclay? First, if you can, keep your uncured Premo (or any other brand) in its original packaging. Make sure any cabinets and craft storage furniture you purchase has inert plastic or metal tool drawers. Wood finishes can be damaged by polymer. 
Read on for exact instructions for selecting and evaluating containers.
3 Reasons Why You Need to Carefully Choose Storage for This Craft Material
Polyclay is made of polyvinyl chloride (PVC), liquid plasticizers and various colorants. It has some unique properties which require special storage needs:
A Thermoset is Forever!  Once a thermoset like polymer clay is cured, it cannot be undone (except by a transporter beam, and that's considered cheating – besides a starship may not be available when you need one).
Polymer remains workable until heat is applied and it hardens, generally between 230 °F (110 °C) to 300 °F (148 °C). However, long exposure to heat at temperatures as low as 130 °F can start the curing process by slowly evaporating the plasticizers and partially fusing the PVC grains. So don't leave it for hours in your hovercraft under the Vulcan sun, or even Earth's much dimmer one. 
Avoid the Space Slime Problem! The plasticizers that keep your Sculpey soft and pliable before baking can make other plastics softer or even dissolve them into gooey slime and contaminate your clay.
It's Grabbier than Gravity Polymer has a slightly sticky surface that attracts dust, lint, and space cat hair like a tractor beam. Cover it unless you only want to create furry, dirt colored art.
How to Pick Plastic Storage Solutions for Your Fimo
In general, flexible, bendable plastic containers are safe. Being slightly opaque is also a good indicator that it will protect your polyclay. Avoid very clear plastic that shatters instead of bending.

Look for plastics with the following resin identification codes: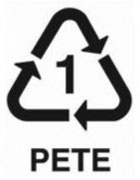 #1 PETE – Polyethylene Terephthalate Plastics labeled as 'food safe' are generally polymer safe. You can reuse soda bottles, water bottles, and many common food packages to hold your unbaked Premo mokune gane stacks.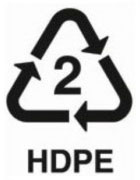 #2 HDPE – High density Polyethylene – These are often opaque containers that hold detergents, hair care products and even motor oil. People rarely use them for polymer, but if one is the correct size for your use. Clean it up for clay storage!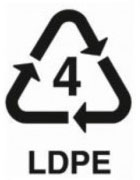 #4  LDPE Low-density Polyethylene You see these everywhere. This material is found in wrappings, grocery bags, and sandwich bags. 
Ziploc bags are a great craft storage solution. That includes freezer bags. But avoid letting the white write-able surface contact the clay. It may get gummy and contaminate your clay.

"Interfolded clear plastic" dry wax paper or deli wrappers like Dixie Kabnet Dry Wax Paper work well to protect both clay and sensitive surfaces. They are great for wrapping canes or and also for some nifty techniques using stamps and shaped cutters.
Choose your plastic wraps carefully. Some can leech plasticizers out of your clay. This makes canes and sheeted mixtures crumbly and hard to recondition and form.
Wax paper slowly absorbs the plasticizer and in time will leak through to the surface below, although it does not seem to get gummy or sticky. It will make your clay less pliable and workable.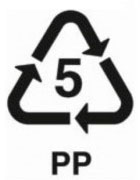 #5 PP – Polypropylene – Often found in bottles, tubs and tool boxes
This category includes Rubbermaid containers of any size or shape. Just make sure that they're marked with a #5. They've manufactured some #7 microwavable products that are not suitable for polymer.
Also consider Glad disposable and stackable containers with snap on lids.
Spock's Simple Storage Safety Test
Suppose you can't find a recycling number on that plastic container, bag or craft cabinet? How do you know if it is safe to store your raw clay or millifiori? Of course I'm assuming that you left your tricorder somewhere (you forgetful human!). 
Use the Mineral Oil Test: Take a drop of mineral oil (or Sculpey Liquid Clay Softener) and let it sit on the container's surface for 3 days . Place the oil in an inconspicuous spot if you're testing craft storage furniture or cabinets. If you see the surface starting to get rough, or if you get melting, deforming or a gooey mess then that container or material is NOT suited for polymer clay storage.
Non-Obvious Craft Storage Solutions for Polymer Clay
Plastic grocery bags are not very elegant. But they're cheap and safe because their resin codes are either #2 or #4! Cut them to fit your clay block. Wrap using the inside of the bag, don't use the printed side - the ink might come off on your clay. Use your scissors and keep your phaser in your pocket.
Rifle and handgun ammo boxes are great craft storage solutions for polymer clay. They have upright compartments just large enough to hold single canes.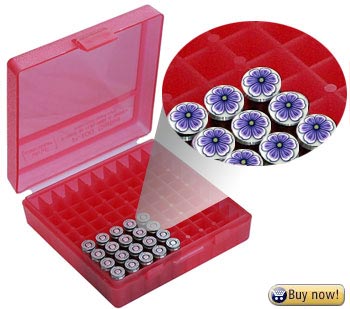 These MTM 380/9MM Cal 100 Round Flip-Top Ammo Boxes from Amazon are sturdy, have semi-see thru lids and have the good #5 code on them. The pink size has an inside box width of 5.4" square. Each "pigeon hole" is 0.5" square and 0.7" deep. The total depth of the box from the bottom of a pigeon hole to the inside of the top of the case is 1.3".
That's a nice size for a reduced cane.
The MTM 50 Round Shotshell Handled Case in "Wild Cameo" color will hold canes up to .72 inches in diameter that are 3 inches high. There is no ID code on the box. But I asked someone who works in plastics extrusion and he says that it feels like HDPE (#2) and he also thinks that because it's the least expensive material to purchase and is durable.

Silicone parchment pan liners are wonderful. Go from storage to oven on the same surface!  This box of 110 sheets of 12 x 16 Parchment Paper for Baking Pan Liners 110 Sheets Silicone Treated is a good, well rated choice.
Glass – All clean glass is good. And clayers regularly use baby food jars, Pyrex utensils and glass cutting surfaces for polyclay.
Metal – Old fashioned metal library catalog cabinets, baked enamel finished desktop accessories, aluminum foil or tool boxes appropriated from Mr. Scott's engineering department work well.
Tips for Travelling with Polymer Clay
A good rolling organizer is a must! If you're planning an interstellar trip, transparent aluminum is safe for both storage and baking. And since space aboard starships is often at a premium, ask your ship's engineer if he can create a small pocket universe for you. That's truly the ultimate craft storage solution for polymer clay! 
Clay Long and Prosper! ~ Spock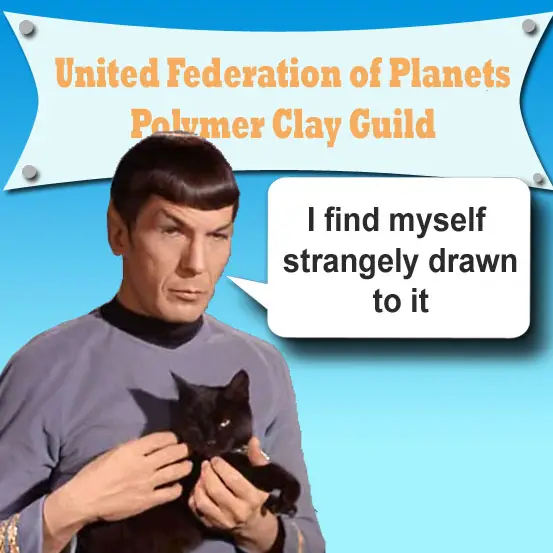 Spock - Vulcan master of the ancient art of polymer clay at the UFP Polymer Clay Guild on April 11, 2268 - Stardate: 1533.7
---
What's Your Favorite Polymer Clay Craft Storage Solution?