How to Make Jewelry:
Quickly Go From 'Handmade' to Pro
With These 7 Tips and Tricks
Do you want to learn how to make jewelry that looks professional that they'll love to buy but don't know where to start?
Between looking for ideas for DIY jewelry, choosing the type to make (earrings, necklaces etc), sorting through free jewelry making instructions, videos and classes on various techniques including wire and beads, not to mention all the tools and supplies and jewelry business ideas for marketing and presentation, there's literally millions of decisions for you to make!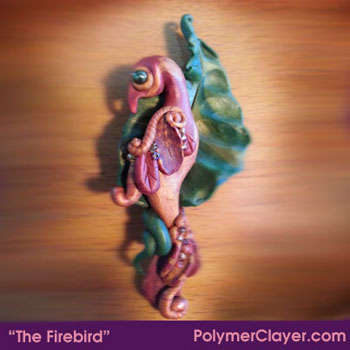 I know exactly what you're feeling; I'm the princess of information paralysis. But I have talked to enough adornment artists about this problem to formulate 7 simple guidelines that will you out of overwhelm so you can more easily choose what you need to do to make jewelry with professional flair.
7 Great Ideas for Learning How to Make Jewelry With That  Professional Look
1) Choose only one thing to improve this week
Then DO it! Don't spend more than 5 minutes figuring this out. Find one piece of your homemade jewelry that YOU love. If necessary close your eyes and randomly grab a piece from your stash. Focus on what you like about it because you don't want to lose that. It's what makes your work unique, precious and rare. 
Then look for just one thing that you would like to change about your jewelry to make it look more professional and just work on that for the next 7 days. 
Learn jewelry making techniques as you need them. Unless you're going to art school full time, do not try to learn bezel setting, kumihimo braiding, chain maille, and wire jewelry making with beads at the same time. You'll drive yourself nuts. Keep it simple, focus on one thing at a time like how to make a specific type of bale from precious metal clay. Teach Yourself Visually - Jewelry Making and Beading
is a good reference book to keep on your shelf while you're going through this process.
2) Find great ideas for DIY jewelry
One of the best ways to find new ideas for jewelry is to search Pinterest. If what's holding you back is that you think that you have no original ideas, don't let that stop you. The fact is that there are few 'original' ideas, and most of them you wouldn't want to wear anyway. What you really need now is one good jewelry making idea that appeals to you. Then change the subject of the piece.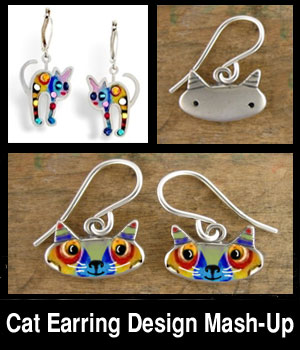 For example, if you're obsessed with cats, find two different pieces you like on Pinterest and mash them together like I did to the left. I started with the too cute multicolor Seeka Kitty Cat Earrings from the Artazia Collection on the left and Kitty Cat Sterling Earrings from Mark Poulin's Etsy shop. Interchange color, patterns, shape or materials. Use an image paint program like Photoshop, SumoPaint, or Gimp to to test your concept before you make your own jewelry.

3) Choose the right type of jewelry to experiment with
Do yourself a favor, work small and simple. If you want to improve your design skills, finishing processes or to perfect a specific technique, make earrings first. They don't have to be measured to fit. They don't need a lot of material so you can try many variations quickly. Also, ear rings sell extremely well. So even your rejects might find a friendly audience.
Other good choices are pendants or focal beads that can be strung on a simple cord or chain. Friendship bracelets are good also. 

Another option is to use your experimental samples to fill ring bezels that have adjustable hoops, like these hypoallergenic, stainless steel ones. Click the picture below if you want some. Leave the complicated bead necklace projects and tiaras for later.
Whoa! This page is getting a bit too long and we've got 4 more tips on how to make your jewelry look more polished and professional. There's more here on page 2.
---
What's Your Biggest Question about How to Make Jewelry Look More Professional?