Is the Atlas Pasta Machine Your Best Choice for Conditioning Polymer Clay in 2017?

A Mercado Atlas Pasta Machine was my first polymer clay conditioning tool back in 2000. I loved it, even without the motor set. Many positive reviews were written about these polymer clay pasta machines. Then in 2006 the manufacturer changed the design, and suddenly they weren't the obvious best choice anymore.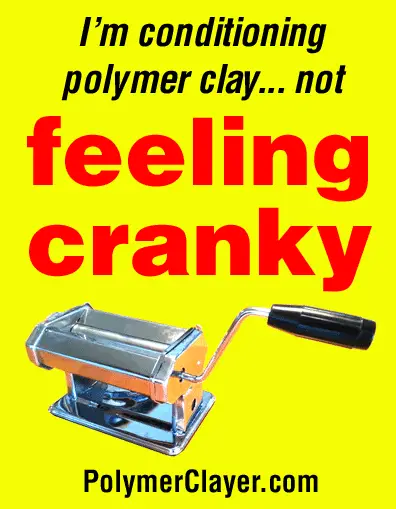 Let's see how the current Atlas 150 and 180 models compare on price, cleaning and durability to other pasta machines used for polymer clay like Sculpey, Makins, Amaco and the Artway Dream Machine.  I've included recommendations for you based on your budget, skill level and how often you'll be using it to create those Skinner blends for millefiore.
Reality Check: No polymer clay pasta machine lasts forever. They all break eventually. And like many other things in life, choosing a tool for conditioning polymer involves trade-offs. Processing Sculpey or Fimo is HARD on gears and mechanisms designed to work with much softer flour dough. And even if the box states that the machine is designed for this modeling material, it might be optimized for a softer brand than you want to use.
Generally, if you want durability and quality results you will have to pay more. But the question you have to answer for yourself is how much quality are you willing to pay for?
---
Marcato Atlas Wellness 150 Pasta Maker Review
Rated: 4.7 out of 5 by more than 1,600 Amazon reviewers
Price: Moderately priced, usually between $50 and $75
Maximum sheet width: 5 inches
Has a Motor?Yes. Buy here or check reviews
RECOMMENDATION: Best for low to moderate users. A good machine for beginners to intermediate clayers.
Check the Atlas pasta machine on Amazon to see if it's on sale today.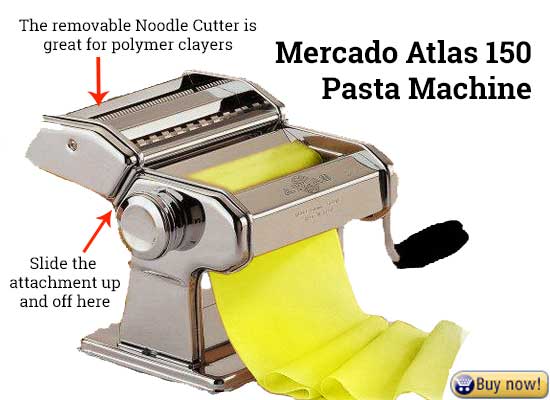 My first pasta machine for polymer clay was an Atlas that I got in 1999. I loved it. It rolled smoothly for over 9 years until the gears started skipping.
Although cooks noodling around with this machine continue to rave about it (4.7 out of 5 is VERY good), the polymer community, myself included, has developed mixed feelings since 2006. Atlas pasta machine parts are sturdy and relatively easy to clean, but they're not like they used to be. In spite of these changes, many polymer artists still buy and happily use this machine for years. This is mostly because some of the other alternatives in this price range or below are so awful.
The Detachable Noodle Cutter is Wonderful 99% of the time you will not be using the attachment that slices the dough into lasagna, fettuccine and taglioni. So take it off. Your machine will be easier to clean and lighter to carry to Clay Play Days and other gatherings of polymer clayers.
In 2006 a blade redesign made it less usable for polymer clay. The Italian manufacturer switched from metal scraper blades to white plastic tipped ones. The blades keep the dough from wrapping itself around the flattening rollers. And while the softer plastic works fine with soft dough, it does not work so well with the much stiffer polymer. Many polymer professionals complained that the new Atlas design caused more ridges and air pockets and that the  blades deteriorated quickly and were more difficult to clean. 
If you buy an older Atlas model proceed with caution: You may be able to find gently used Atlas pasta machines manufactured before 2005 on eBay. But be sure you're dealing with a reputable seller. Also, ask the seller to check the manufacturing date on the bottom of the machine. It will be a four digit number. The first two are the month. The last two are the year. You want one marked lower than 1204.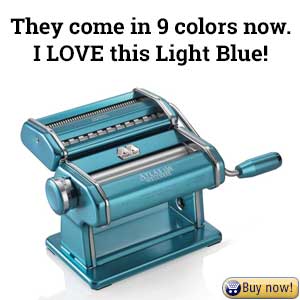 Overall I recommend the Atlas 150 as a polymer clay pasta machine. If it weren't for the blade issue I would give it 4 stars. The current Atlas 150 model seems to crank smoothly, the handle stays put fairly well and the rollers and body are quite durable compared with other pasta machine models. And the 'Wellness' feature means that the rollers won't crank out dark streaks on your light or translucent sheets.
The Marcato Atlas Wellness 150 Pasta Maker (in 9 gorgeous colors now!) is available with one day delivery on Amazon. Check for frequent sales at Amazon and get it delivered to your door free.
---
The Atlas Pasta Machine 180 Is not one that I'd recommend. It has the scraper issue as well as having complaints about it being more flimsy or made with lighter gauge steel. Their gears are more likely to skip, grind and catch. And the rollers lose their parallel orientation. If given a choice, buy the Atlas 150.
---
Hey, this page is getting a bit long so I'll put more reviews where I compared other polymer clay pasta machines to the Mercato Atlas on their own pages along with some great conditioning tips and ways to make this tool last longer.
4 More Quick Polymer Clay Pasta Machine Reviews
Amaco Craft Clay Machine – The price is right, but the quality is so inconsistent that I wouldn't buy one. I'm not even going to bother writing more about it than this.
Sculpey Clay Conditioning Machine – Costs less than Atlas, great for beginners but…
Makins Professional Ultimate Clay Machine – Also a budget model when compared to Atlas. The Teflon style coating on the rollers prevents sticking, however…
Artway Dream Machine –You don't need one of these pricey sheet extruders to be a successful polymer artist, but it is truly a professional's tool. Here are the pros and cons…
Coming Soon...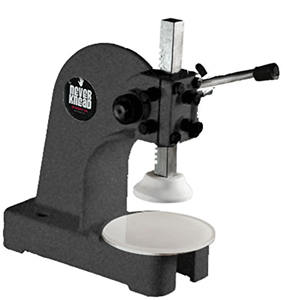 Can The Never-Knead Machine Really Save Your Joints and Money? Not a pasta machine, this is a clay squisher. The maker claims that it easily revives rock-hard, old clays - even ancient Kato Klay! And even those with painful hand, finger and arm joints can operate it easily. We'll put it to the test. In the meantime, check it out on Amazon here! Or click the image...
5 Polymer Clay Conditioning Secrets the Pros Know - including the weird way to prolong the life of your Atlas pasta machine
---
What Do You Love/Hate About Your Atlas Pasta Machine?

Or do you have a question to ask before you buy one?