ColorMixr™ for Polymer Clay Is Being Discontinued as of August 1st, 2018

Unfortunately I can no longer afford to support this app. It has become too much of a financial and time burden to maintain. Applying my energy elsewhere is now a necessity for myself and my family.
Please make sure that you've saved and exported all of your Palettes before August 1st, 2018.
Thank you all for your interest in my creation.
  ~ Nancy Ulrich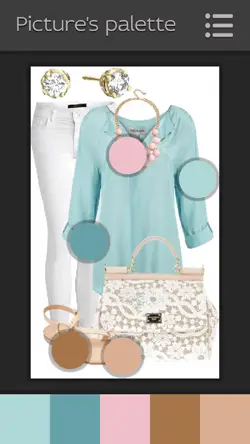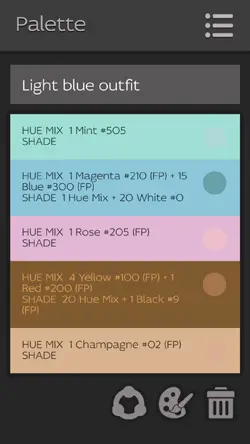 Mixing polymer clay colors by eye is not an easy task. It can take tedious hours of guesswork and baking to find colors that go with your clothes or decor.

But what if you could just take a picture with the colors you wanted? Then have ColorMixr retrieve the closest match from a library of over 2,200 color formulas in either Premo! Sculpey or Fimo Professional at the touch of a button.
You'll save so much time, money and get to the fun of creating your projects faster than you ever dreamed. 

Color Combinations That Look Great Together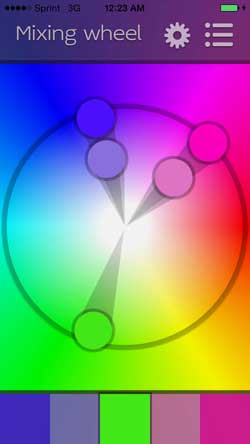 Quickly find sophisticated color combinations with the "Mixing Wheel" without knowing color theory (although it's twice as fun if you do!). Fresh color inspirations are just a spin away. Classic color schemes include:
Complimentary
Monochromatic
Analogous
Split complimentary
Triadic
Double complimentary
A Custom setting to pick your own color schemes!
Save and Backup your favorite colors and palettes
With your "My Palettes" personal library you'll always remember how you mixed that amazing rust or raspberry hue.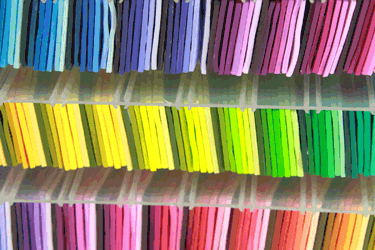 Calibrated colors
All color recipes have been baked and scanned digitally in a controlled light environment for fewer post-baking surprises.

It's digital. Take it Anywhere. And..
It will never be outdated like a printed book. The database can always be updated to change with manufacturers' new colors.

More colors added all the time!
So your polymer art will never look dated or dull.
See What Others Are Saying About ColorMixr™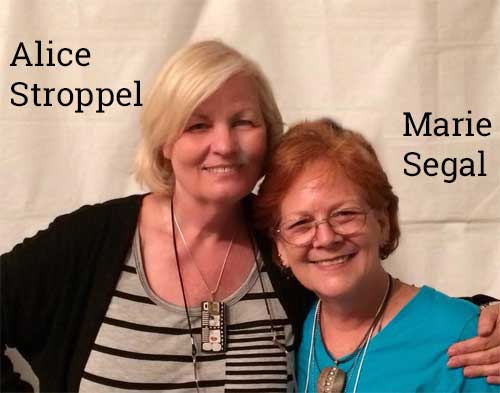 "This app is genius. It's easy to use and will make matching, saving and retrieving your favorite colors a snap. Thank you Nancy for saving me hours of mixing time and a convenient way for me to have my favorite recipes available at my fingertips."

"I've shared it in my workshops at my new Studio and it's been very well received. It is a tool than has been added to a prominent place in my polymer toolbox."

~ Alice Stroppel, Internationally known artist, author and teacher. Owner of Studio 215.
---
"I am very interested in your color tool, you have given me as a teacher an easy way out for people to mix their colors, this is amazing, there is so much color "fear" in art! Thank you for removing a fear from many people's lives!" You can quote this if you wish!
~ Marie Segal, Globe-trotting artist, teacher and author of The Polymer Clay Artist's Guide 
---
"Love the colors in some splashy or subdued piece of artwork? Screen capture the photo, import into ColorMixr, and the app automatically creates a five-color palette from those colors included in your photo. If you don't like the choices, just move the color dots around until the colors you want appear in the palette beneath the photo. Absolutely freakin' perfect!!! Thank you Nancy! Best polymer clay tool ever!" ~ Karan Cross

---
"This is, in my opinion the most important polymer clay tool that has been invented. The price is also an incredible value. This is a must have tool for anyone who loves color and is passionate about polymer clay. Your videos are great and you come across as being a kind warm and genuine person who loves sharing your knowledge. Congratulations for achieving this and I wish you great success." ~ Paula M. Journiac

ColorMixr is now FREE
But I no longer have the time and resources to support it. 
Create, experiment and save an unlimited number of colors and combinations! It's like following around a $200/day color expert constantly, without risking a well-deserved arrest for stalking them!
DOWNLOAD NOW. You've got nothing to lose but your color fears and frustration!



If you've got a private question to ask me about ColorMixr, send me an email at [email protected]. Or leave a message in the box below and either I or my husband, Bob, will respond pronto.

---
Want to know more? Ask me here!